They Can't speak ,but WE sure can so be their voice and make THAT STAND

!!!!
Lillian " Lily " Riley Chapman
12/13/15 - 7/21/18
The above photo is a true photo of a victim of child abuse !!!!! My first grandchild and As most of you know life has been an emotional roller coaster for me as well as my family to say the very least and it's made me think many times , Why not me Lord ????? If you do not know , we lost our one and only grandchild Lillian Riley Chapman to the hands of her 14 yr. old babysitter due to Shaken Baby Syndrome / Child Abuse !!!! On June 30th she was hurt and less then a month later , even through all the efforts of the surgery ,hospital and doctors she took her final breath July 21st !!! Heaven truly gained a precious angel that morning for sure , MY angel !!!!!!
​
Close to 2,000 cases are reported a year and a heartbreaking percentage of them will die , while the rest of these precious angels are left living with all kind of health issues!!!!! Just one is to many but to think of these numbers just hurts me so !!!!! We have got to do something for these babies !!!! We have got to be their voice because they are just babies and do not have voices of their own !!!!!! So for years now , everyday I was giving the chance to wake up to a new day I asked , " WHY NOT ME instead Lord ??? " .... Why ??? It was NOT until I decided to go on this journey that I FINALLY understood WHY not me !!! Our baby didn't have a voice , but I SURE DO !!!!! God left me behind to make sure her story was told and one more person stood up for the children !!!! ME !!!! He chose me her Nana because he knew how much she truly meant to me !!! She was my best friend .... my side kick , my chatting buddy , my heart , my soul , my true love !!!!! I have made her a promise that I will NOT let her death be in vain , that I will NOT let her story go untold , that I will Not let her be forgotten!!!!! So we at For the Love of Lily are here Challenging you , If you have children ......Are the luckiest grand parents in the world to have grand children ........ #STANDUPFORTHECHILDREN !!!!!!! Take our challenge and .......... LIKE AND SHARE IF YOU CARE !!!!!! That is all we truly ask of you , just share , PLEASE !!!! Help us get the word out that there is no way we will stop till all the precious ones are safe in the arms of LOVE !!!!!!!!! God bless you my friends and family and have a blessed and wonderful day !!!! Lily , pumpkin this is for you .......Nana loves you always always forever and ever !!!!!! ( I told her we say it twice if we really real mean it and God only knows I DO !!!! ) Will you take our challenge???? ..........
( Click the banner below to take our challenge )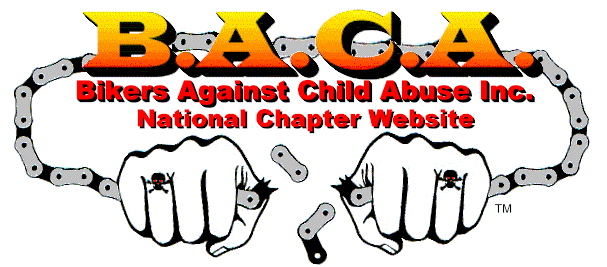 What is child abuse?
​
Child abuse is when a parent or caregiver, whether through action or failing to act, causes injury, death, emotional harm or risk of serious harm to a child. There are many forms of child maltreatment, including neglect, physical abuse, sexual abuse, exploitation and emotional abuse.
​
​
​
​
​
​
​
​
​
​
​
​
What are the different forms of child abuse????
​
Physical abuse of a child is when a parent or caregiver causes any non-accidental physical injury to a child. There are many signs of physical abuse. If you see any of the following signs, please get help right away.
28.3% of adults report being physically abused as a child.
​
Sexual abuse occurs when an adult uses a child for sexual purposes or involves a child in sexual acts. It also includes when a child who is older or more powerful uses another child for sexual gratification or excitement.
20.7% of adults report being sexually abused as a child.
Emotional Abuse is When a parent or caregiver harms a child's mental and social development, or causes severe emotional harm, it is considered emotional abuse. While a single incident may be abuse, most often emotional abuse is a pattern of behavior that causes damage over time.
10.6% of adults report being emotionally abused as a child.
​
Child neglect is when a parent or caregiver does not give the care, supervision, affection and support needed for a child's health, safety and well-being. Child neglect includes:
Physical neglect and inadequate supervision

Emotional neglect

Medical neglect

Educational neglect
​
How to Report Child Abuse and Neglect??
​
There are ways you can help stop child maltreatment if you suspect or know that a child is being abused or neglected. If you or someone else is in immediate and serious danger, you should call 911!!!!!
You may be wondering who can report child abuse and neglect, what information is included in a report, or what happens after a report is made. Below, find answers to your questions, in addition to national and local resources that are available to provide assistance and information about reporting suspected maltreatment.
​
​
​
​
​
​
​
​
​
​
How do I report suspected Child Abuse or Neglect??
​
State Child Abuse and Neglect Reporting Numbers
Contact your local child protective services office or law enforcement agency.
Child help National Child Abuse Hotline (opens in new window)
Call or text 1-800-4-A-CHILD ( 1-800-422-4453 ). Professional crisis counselors are available 24 hours a day, 7 days a week, in over 170 languages. All calls are confidential. The hotline offers crisis intervention, information, and referrals to thousands of emergency, social service, and support resources.
National Center for Missing and Exploited Children's Cyber Tipline (opens in new window)
Report online sexual exploitation of a child or if you suspect that a child has been inappropriately contacted online. Information will be made available to law enforcement in order to conduct an investigation.
Child Welfare Information Gateway is not a hotline for reporting suspected child abuse or neglect, and it is not equipped to accept reports or intervene in personal situations of this nature.